This week I spent the majority of my time fixing every last bug I could find on the server, along side the help of the players who reported them. Fixes aren't the only thing however, we also added a great deal of content. Below I will list everything done as a recap of week two.
Content Updates
Added the ability to coinflip other players! /cf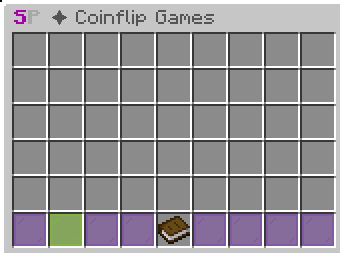 Went ahead and polished the server /challenges. Now you receive massive rewards for every 100k blocks mined on the server.\
Added the ability to /marry other players
Added Space Crates to /warp pvp. These are crates that spawn once per hour if 15 players or more are online. They contain epic loot, that has been buffed since adding.
Added a new /gkit to Celestial rank.
Added a new /gkit to Cosmic rank.
Added 10 total levels for pet stamina upgrades.
Adjusted the blocks that spawn in mines v-z as well as prestige mines.
Added new rare exclusive tags to /challenges. This will be swapped out every map meaning if you obtain them on map 1, it's now rare. You keep it forever and no one can ever obtain it again.
Added tons of free battle pass rewards!
Once a pick is boosted, it can now be upgraded to 150 fortune & efficiency.
Buffed Auto Miner enchant by 5x.
Misc Bug Fixes & Changes
We've done a whole lot of bug fixes and changes, the bug fixes alone could get it's own blog. However, I'll just list them all below briefly.
Added helpful website & store analytics.
Swapped out two of the vote sites for better ones!
Slightly nerfed Auto Miner.
Buffed Parkour Rewards.
Changed week 1 BP Mission to kill 5 players instead of 25.
Turned kits in crates into vouchers.
Fixed beacons giving sponges in prestige crate.
Fixed MEME tag in prestige rewards.
Fixed 100k block interval Auto Miner reward message.
Updated GKIT's icons in crates.
Made donator ranks cheaper on the store.
Made it so you can only place 2k beacons / sponges into a cauldron. This makes it so people don't lose items due to inventory being full.
Updated the profanity filter greatly.
Disabled /duels, they'll be making a huge comeback completely revamped in the next update.
Stamina is finally fixed with pets.
Fixed Enderchests at /pvp.
Fixed payouts Hologram.
Fixed beacon pet upgrade.
Fixed typo in /prestiges GUI.
Added holograms around PVP to clarify how to leave the area.
Removed minebombs, they're pretty useless. I will readd them completely revamped in a future update.
Fixed parkour TP bug.
Fixed all the tags you can obtain through /prestige.
Fixed typo on signs at spawn.
Fixed prestige duplicate rewards.
Added /payouts CMD.
Added payout announcement.
Improved beginner holograms.
Blocked the ability to use pickaxe speed at Parkour & PVP.
Fixed couple /pv bugs
Added a cap to beacon / sponge sell prices on cells.
Removed Pluto crate.
I also did so so much more back end stuff related to the server. I really hope you guys enjoy all these fixes and updates. I have a lot more planned for the future.